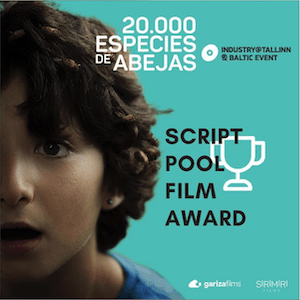 30 Nov

SCRIPT POLL FILM AWARD FOR 20,000 SPECIES OF BEES

We are pleased to announce that our project 20,000 species of bees has been awarded as the best script in the Scrip Pool Film Award held within the Tallinn Black Nights Film Festival.

It's a huge boost for the project that encourages us to keep working hard!

Many thanks both to the festival and to the rest of the projects, which were, honestly, impressive and very well defended. See you soon on the road!